EMP Token
Empowa Token Generation Event (TGE) 
---
We are pleased to announce that we have successfully minted the $EMP tokens and look forward to starting the process of distributing EMP tokens to our amazing community from the 15th of April!
You can find the EMP token minting transaction on Cardanoscan here
The Policy ID for the EMP token is:
6c8642400e8437f737eb86df0fc8a8437c760f48592b1ba8f5767e81
For an overview of our tokenomics and vesting schedule, please refer to the infographic below: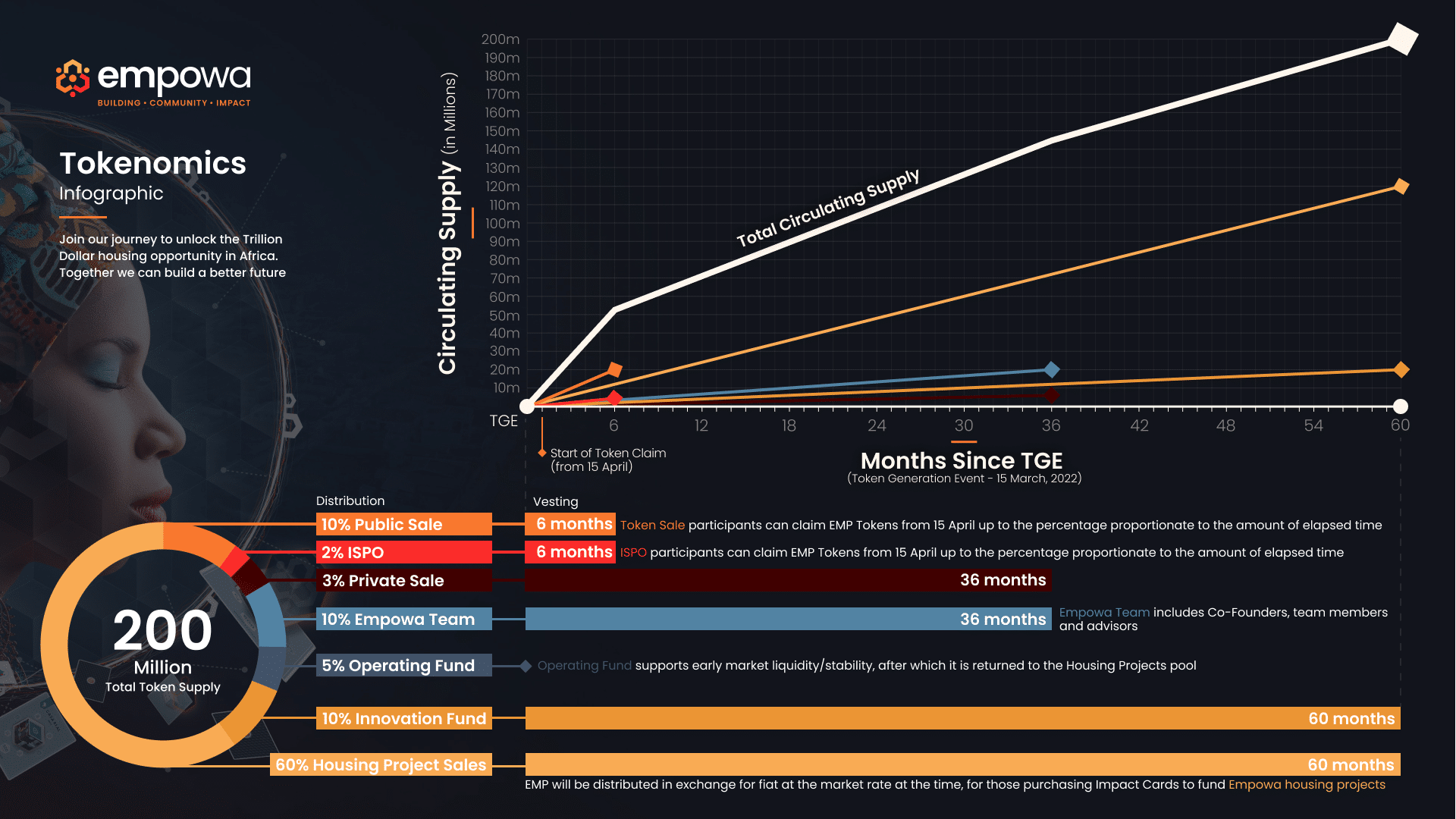 Please stay tuned on our social media channels over the next couple of weeks, for more information and details around the EMP token claiming process.
As mentioned, we will NOT be distributing $EMP before the 15th of April, so keep that in mind if you see any tokens on exchanges claiming to be the Empowa token before this date. Also, in the future, make sure to reference the EMP Policy ID above, to confirm you are trading the official EMP token.
To learn more about Empowa and the $EMP token, feel free to check out the links below:
Whitepaper
$EMP Explainer Video
Tokenomics doc
FAQ page (we will continue to update this overtime)
To keep up-to-date with the latest community discussions, please feel free to join our community channels below:
Discord
Telegram