Affordable Housing Projects
Enabling financial inclusion by financing the off take of climate smart affordable housing.
What are Affordable Housing Projects?
Empowa enables financial inclusion by financing the off-take of climate-smart affordable housing.
This is achieved through innovative financial technology that seeks to catalyse property markets in African cities by connecting affordable housing developers and investors.
At the heart of the Empowa ecosystem are the Project Partners – affordable housing developers or financial institutions who develop and support climate-smart affordable housing developments in-country.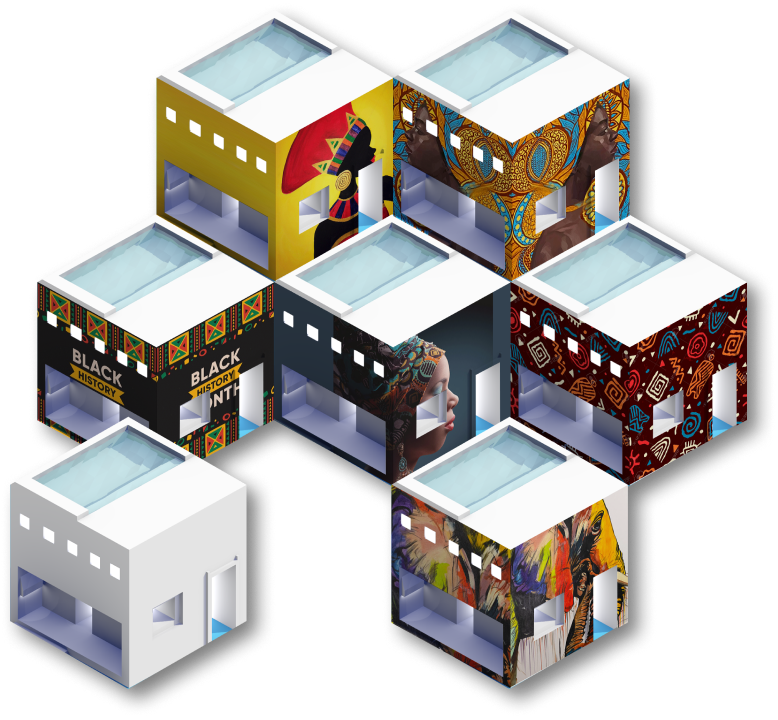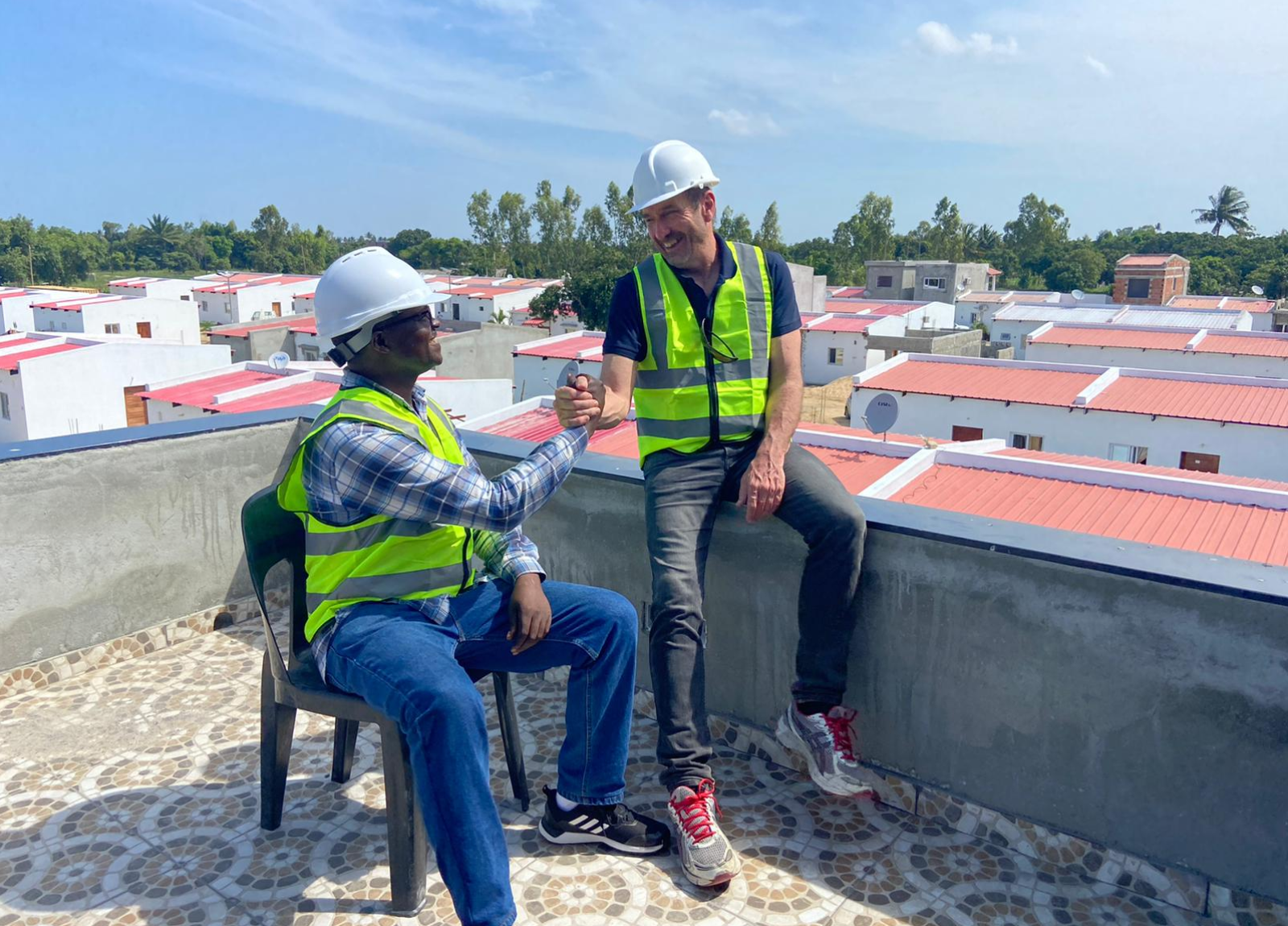 How it works?
Local project partners are locally based individuals or organisations who have the capacity, local knowledge, and skills to develop and package property delivery models that can be replicated and scaled. The most important element of these developments is to prove that the product meets customer needs, in other words, proof that there is off-take. 
Empowa does not fund the development of properties but supports offtake through supporting a rent-to-own offering. Such an offering can be provided by the developer, a property manager or a financial institution in any combination. 
These are selected, trusted locally based individuals or companies that need funding and support rent-to-owners to ensure payback. They play a crucial role in managing rentals and cash flows. 
To secure funding, Empowa is driving the climate narrative with such partners, most practically and sustainably possible. By only funding offtake, Empowa ensures that such initiatives meet the needs of the planet, the funder and the paying customer. This ensures both environmental and financial sustainability.
Why it's Important
To facilitate systems change, Empowa has had to analyse the existing systems and through the use of new thinking and new technology practically address each area, where applicable.
By funding the off-take of affordable homes, and using digital technology to reduce risk and transaction costs, Empowa is enabling affordable housing developers to succeed throughout Africa, while providing impact investors with a balanced portfolio with the most appropriate risk/return profile.
A traditional housing value chain is usually structured via the following phasing (see image)
Effectively, this means that only at the end of the process is there a real-world check on the market-product match. And this is only after significant capital investment.
As most of the African housing market is informal, as is the income of potential customers, there is very little data and insight on what clients want, or even more importantly, what they can afford. This has resulted in a high failure rate in affordable housing projects on the African continent. Empowa is overcoming this shortfall.
Empowa reduces this risk by funding the off-take of affordable homes, not the construction. This means that the developer must meet the needs of the market, not just construct the homes, to be successful.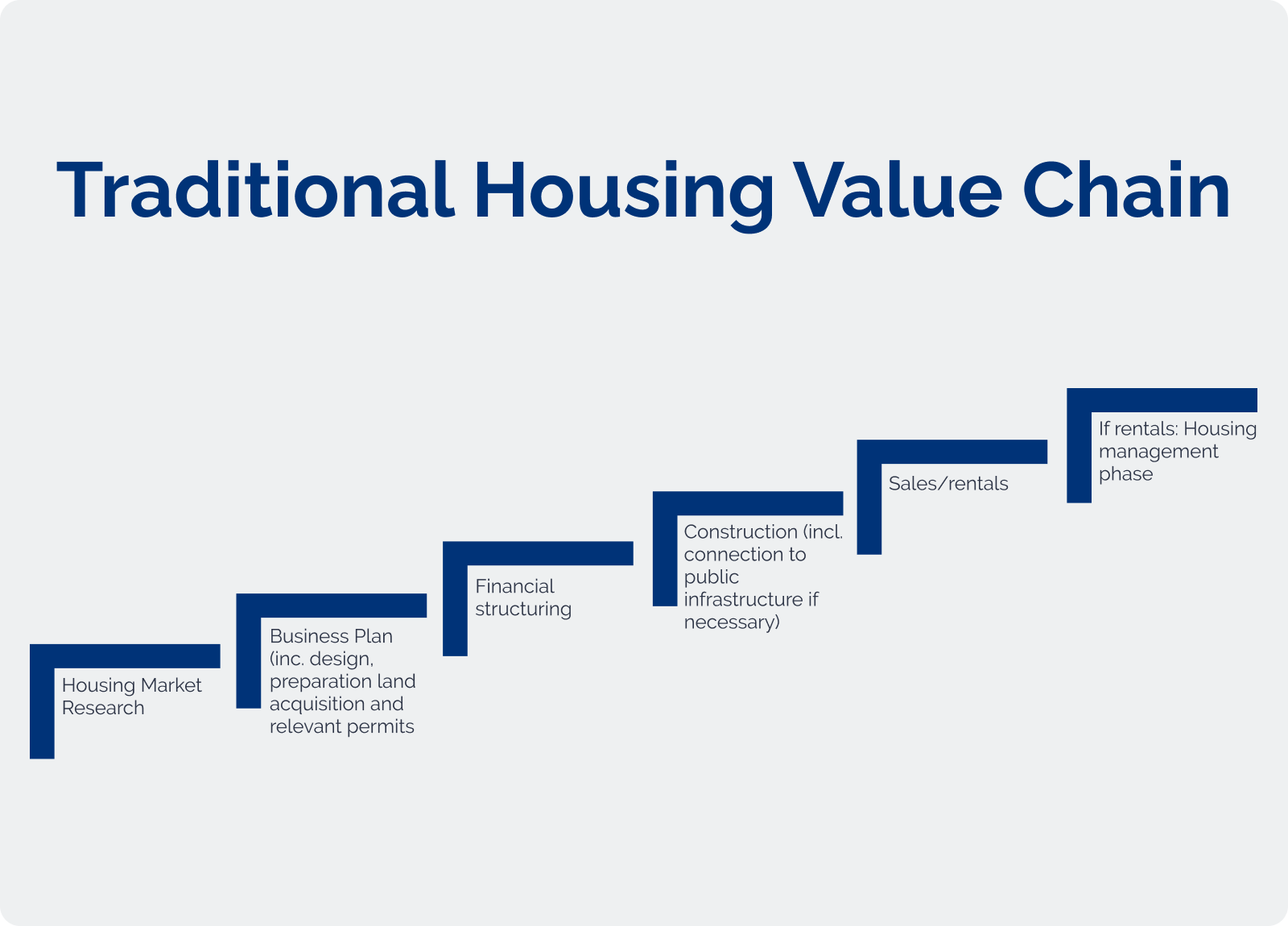 Empowa
Housing Projects
Empowa currently have 2 Affordable Housing Projects in the works. Although both projects are based in Mozambique,  we are exploring other countries throughout the African continent such as Nigeria, South Africa, Uganda, Kenya, and others.
Financial

Performance

Empowa's innovative solutions are creating significant business opportunities in the African affordable housing sector, while addressing systemic failures and improving the lives of many African families.