EMP Token
EMP Token on Cardano DEXs
As we approach the first EMP token claims on April 15, we want to provide a quick update relating to some DEXs we have mentioned in the past, and also some DEXs we will be listing on in the near future!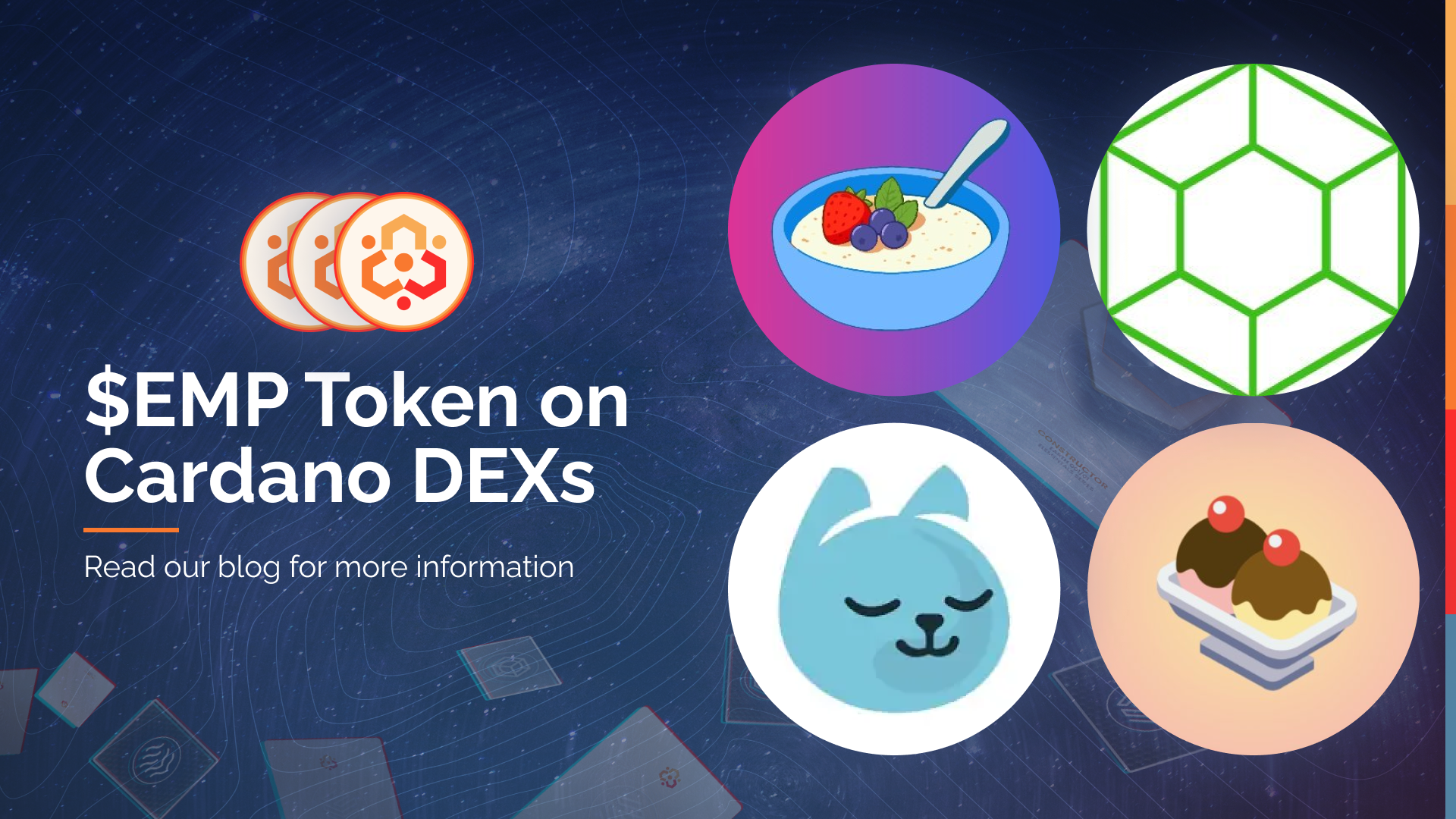 The EMP token will be verified and listed on the featured page on MuesliSwap, ready for the first token claim on the 15th of April.
SundaeSwap
On Sunday the 17th of April at 12pm UTC, we will be providing liquidity on SundaeSwap. Initially we will provide $15 000 worth of both ADA and EMP to ensure there is liquidity on both sides of the trading pair.  

MinSwap
We are in discussion with MinSwap on something exciting, more details to follow soon.
Cardax
We've had confirmation from Cardax that their Dex is set to go live on the 16th of May, just in time for the second token claim.
ADAX
After further discussions with the ADAX team and considering feedback from our community we have decided to not list our token on the ADAX CEX. We are in discussions with other centralised exchanges as we know a CEX option is valuable for our community and will announce a new partner soon.