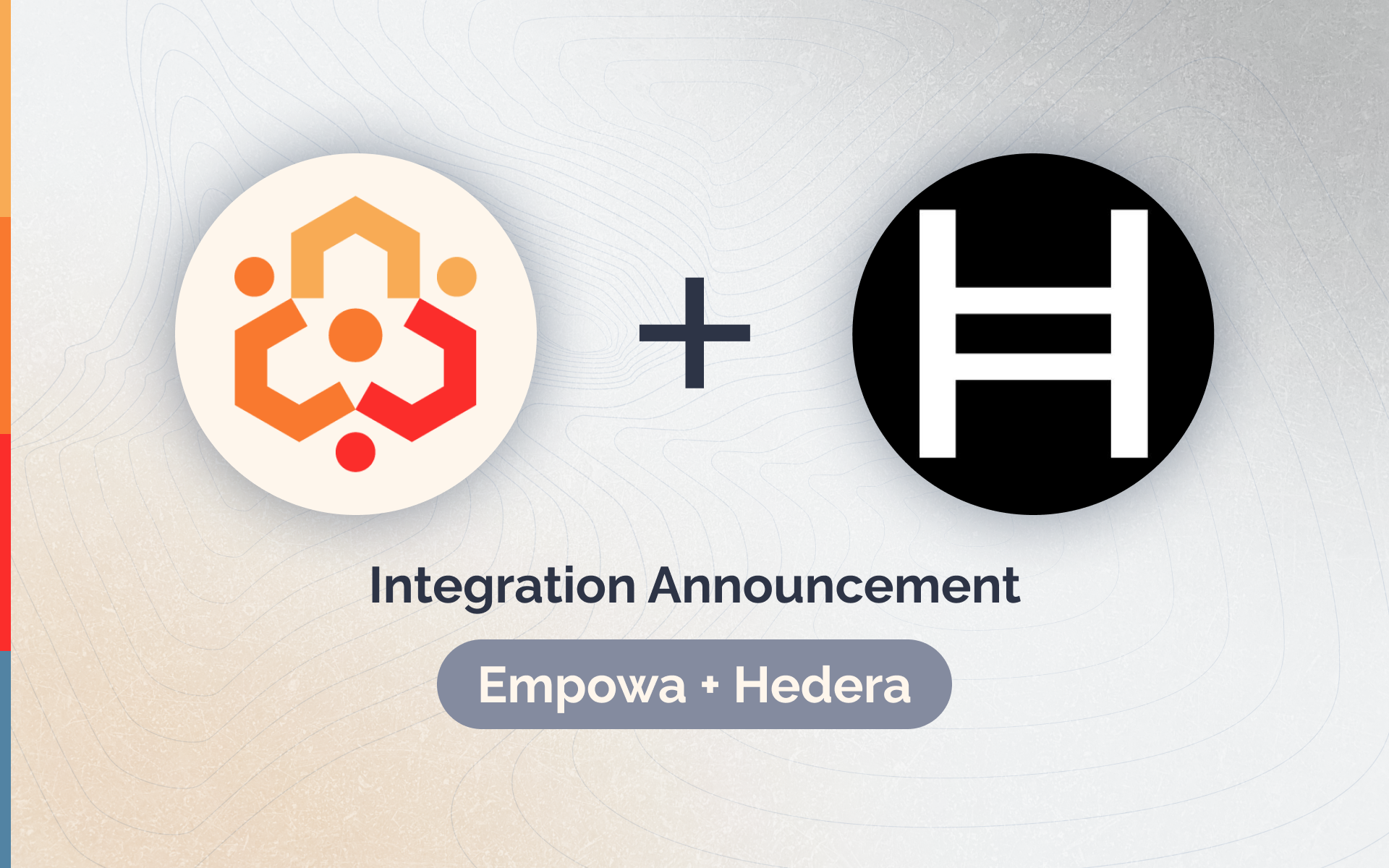 In a thrilling leap forward, Empowa is excited to announce its latest milestone. Empowa Pay, the secure and easy-to-use mobile application for tracking, recording, and validating rent-to-own housing payments, is going multichain with the inclusion of the Hedera Decentralised Ledger. While this not only amplifies our capabilities, it distinctly complements our well-established Cardano-based operations. This dual strategy heralds a new era of efficiency and innovation as we continue our mission to revolutionise the way tenant payments are recorded in developing markets. 
Here's why we're thrilled to incorporate the Hedera Hashgraph alongside Cardano into our ecosystem.
Bridging the Gap with Traditional Payment On-Ramps
Empowa understands that tenants in developing markets are not likely to make rental payments in cryptocurrencies anytime soon. Therefore, a crucial aspect of our success lies in seamlessly integrating with traditional payment on-ramps. This is where Hedera steps in as a game-changer.
Empowering Key Markets Across the Continent
Our integration with Hedera will significantly enhance our capability to record payments made in pivotal markets across the African continent on the blockchain. This means that we can track and record these transactions in a secure and transparent manner while retaining the familiarity of traditional payment methods for tenants.
The Strategic Strength of Hedera
Hedera was the clear choice for Empowa Pay due to its strategic partnerships with financial institutions. Standard Bank (Stanbic), Africa's largest bank, is a prominent member of Hedera's governance council. This partnership underscores Hedera's commitment to the financial sector, making it the perfect fit for Empowa Pay.

Hedera also boasts a low environmental impact ensuring that our climate-smart approach is prioritised in both the affordable home funding that we support and the technology infrastructure we build on.
Unlocking the Benefits of Blockchain Technology
The integration of Hedera into Empowa Pay's multichain approach represents more than just expansion—it is about harnessing the power of decentralised technology for enhanced functionality. By moving payment data onto a financial strength decentralised ledger, we leverage the inherent security, transparency, and efficiency of this groundbreaking technology. This means more reliable, tamper-proof records and an overall smoother experience for investors, delivery partners and tenants.

The development of Empowa's Trade and Save products will also look to integrate with both Cardano and Hedera to improve market adoption.
Additional Functionality and Capability 
By adding Hedera to Empowa Pay and Empowa Trade, we are reducing costs, adding new capabilities and expanding our reach without compromising the existing infrastructure.
In conclusion, Empowa Pay's integration with the Hedera decentralised ledger marks a significant step forward in our journey to redefine tenant payment recording in developing markets. With a strategic eye toward traditional payment methods and partnerships with key financial institutions, we are committed to providing a seamless and secure experience for investors, development partners and tenants. This expansion enhances Empowa Pay functionality without detracting from existing Cardano-based operations, positioning Empowa as a dynamic player in the ever-evolving blockchain landscape. Stay tuned for more exciting developments as we continue to innovate and empower communities across the continent.