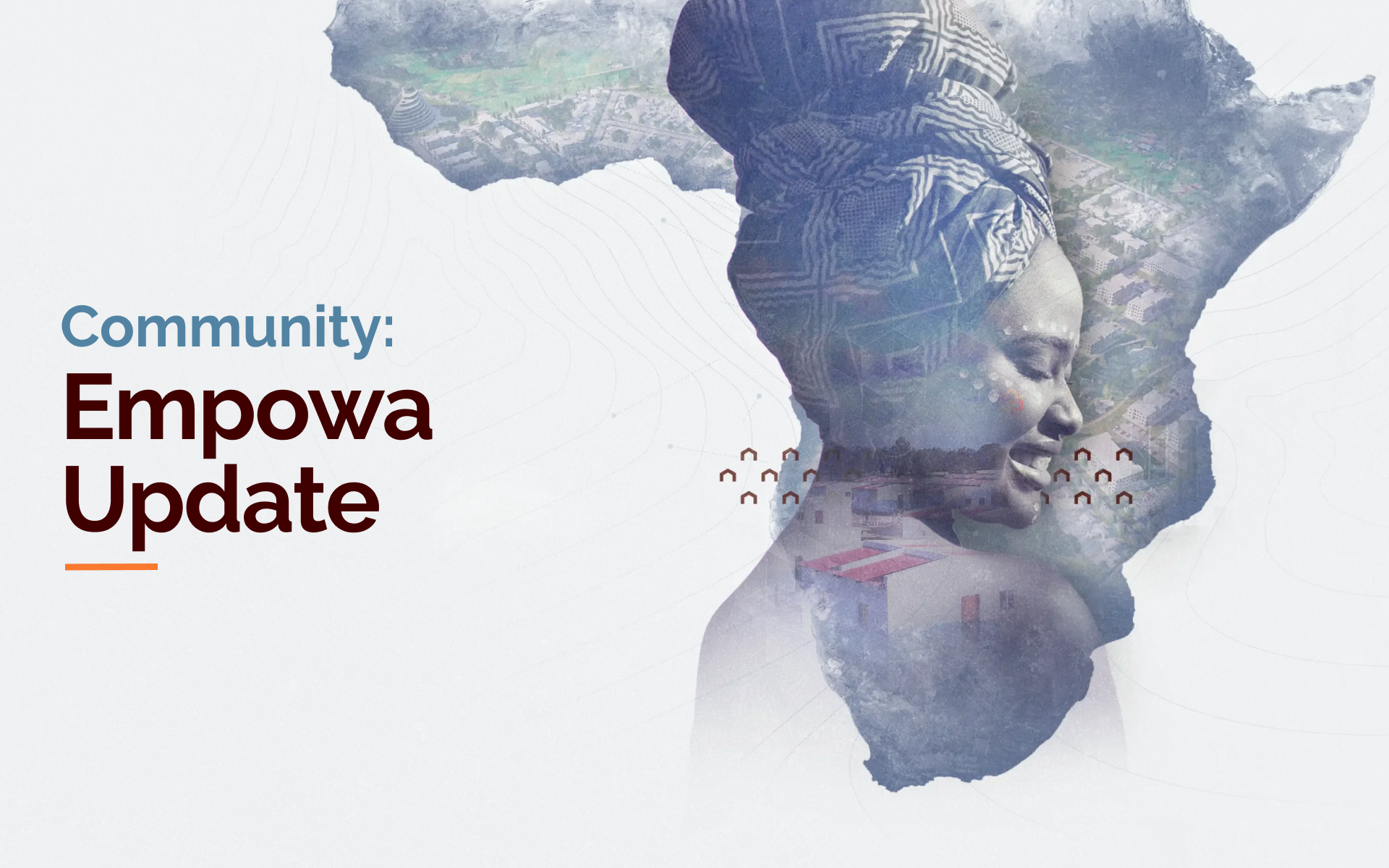 The launch of Empowa Pay marked a significant milestone in harnessing the power of the Cardano blockchain to increase transparency and operational efficiencies.

Empowa Pay not only enables us to record tenants' payments on the blockchain but also provides a platform for local service providers to gather crucial data about their affordable housing market. This data allows us to better understand the market, ensure demand-supply market fit, reducing risk and assisting promotion of investment to institutional investors.
Over the past four weeks, we have successfully onboarded service providers from South Africa, Uganda, Nigeria, and Namibia onto Empowa Pay. These partners are now utilizing the platform to capture data that will ultimately be used to raise funding for their respective affordable housing projects. In the upcoming months, we will be conducting interviews with these partners, allowing our community to learn more about their local initiatives.
Diversifying Our Portfolio and Pioneering Transparent Cross-Border Funding
Expanding the Empowa ecosystem beyond Mozambique is essential to diversify our portfolio. By distributing our funding among multiple developers in various markets, we mitigate the risks associated with any single project's failure. Due to the high level of interest and potential partnerships, we have been diligently working on developing a legal framework and complementary tools that enable compliant movement of funds across borders. For now we are calling this tool Empowa Track.

We are excited to share that we have achieved a significant milestone by successfully sending our first funds to Casa Real in Mozambique using Empowa Track.

This success means we have established a means to record on chain the movement of funds, even when conducted in fiat currency. This within the existing regulatory landscape is a formidable accomplishment. We believe this technology and approach are revolutionary, as evidenced by our US patent application, which is currently awaiting approval.
Investor Interest Grows for the Maraza Project's Innovative Housing Solutions
Progress on the Maraza project is well underway, with Beira's urban development company SDU Beira intensifying its discussions with a delegation of investors from Dubai in Beira in July. Both teams have already met several times in Dubai and in Mozambique and will reconvene in Mozambique this month to bring their discussions to the next level. These investors have displayed a strong interest in Beira as an investment destination, and are -attracted by Beira's local economy and opportunities as gateway to the hinterland into more landlocked African countries. The impressive performance of the existing Empowa enabled rent-to-own portfolio is also an appeal to them.

The project's groundbreaking approach to climate-proof housing solutions, coupled with its potential for scalability across the continent, has captured their attention. Moreover, the growing waiting list, efficiently managed by Empowa Pay, serves as concrete evidence of the substantial demand for homes in this price range facilitated through the rent-to-own structure.

The Maraza project represents a long term endeavour that will span several years to fully realise, yet it has already garnered attention from the institutional investor community. These investors recognize the project's potential for attractive returns and positive social impact, as they actively seek sustainable investment opportunities in emerging markets.

The Empowa team is currently engaged in ongoing discussions with potential institutional investors regarding Maraza, as well as our other projects in different markets. We are optimistic about securing the next phase of funding in the near future..

Final Thought

Empowa Pay has emerged as a crucial instrument in accessing funding. The utilization of the Cardano blockchain ensures transparency and, in conjunction with streamlined operations, enhances investor confidence in the project.

Diversifying our portfolio by expanding into new territories remains a core objective for the team. We are actively working towards extending our reach beyond Mozambique.
With ongoing discussions underway with potential institutional investors, we maintain an optimistic outlook on securing the next phase of institutional funding for this year. As we forge ahead, we remain committed to empowering communities and driving sustainable affordable housing initiatives.