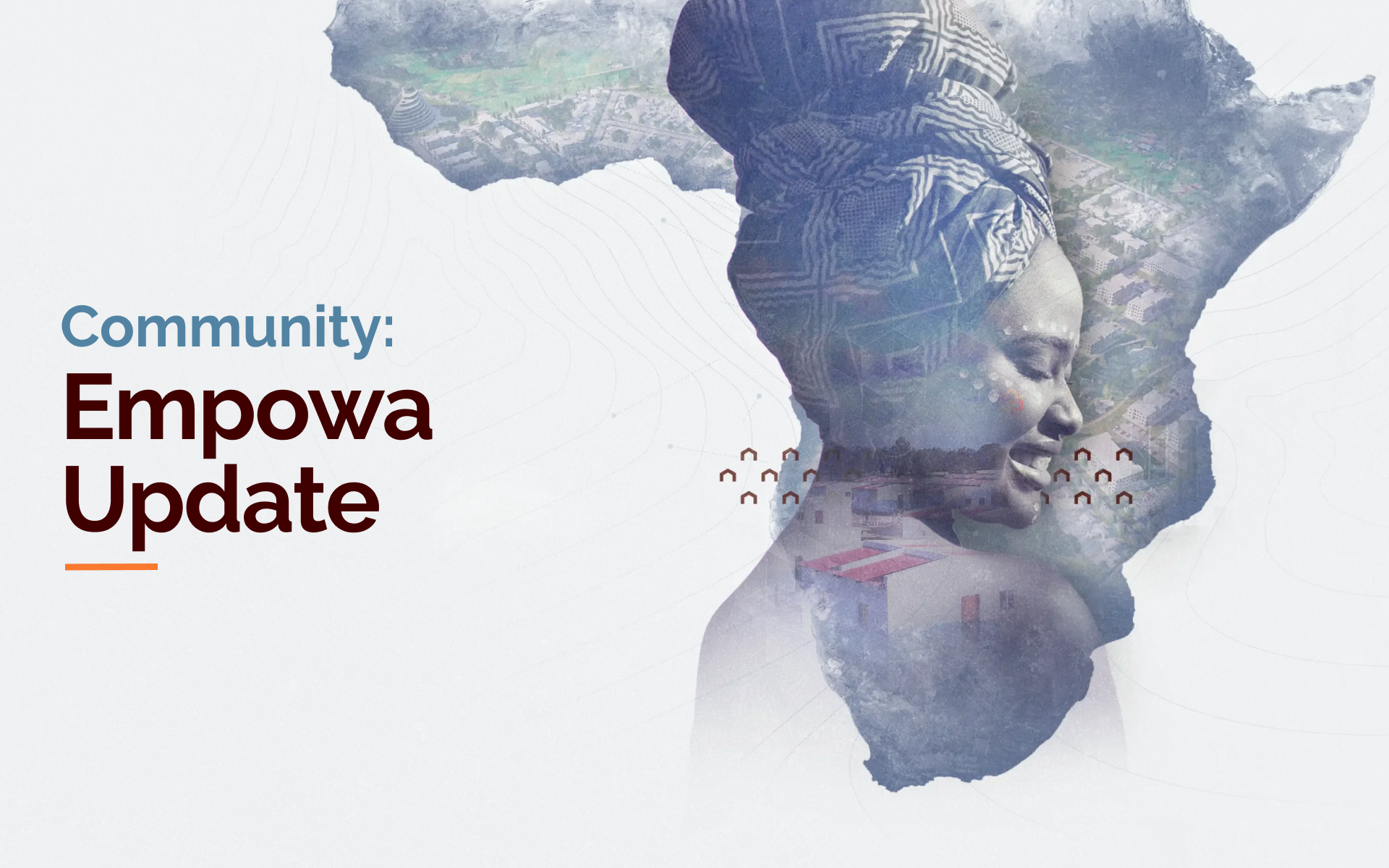 Dear Empowa Community,
As we continue our journey to empower communities and provide affordable housing solutions, we have some exciting developments to share with you:
Rent-To-Own Success
We're thrilled to announce that we have produced payment profiles for our first 30 residents, and the results are truly inspiring. These profiles highlight how successfully our tenants are paying their rent and how far ahead they are on their equity payments. It reaffirms the research and our belief that our rent-to-own product is making quality housing accessible to individuals who do not qualify for a traditional mortgage due to a lack of proof of income. Empowa is proud to be making homeownership dreams a reality.
Africa's First Affordable Hempcrete Home
We are delighted to showcase Africa's first affordable hempcrete home, built by Casa Real in partnership with Afrimat Hemp. Hempcrete is an environmentally friendly alternative to traditional concrete, and we have several reasons to be excited about it:
Environmental Benefits:

Hempcrete has significantly lower carbon emissions compared to concrete, making it a more sustainable choice for construction. Concrete emits around 327 kg CO2-eq/m3, while hempcrete emits approximately -470 kg CO2/m3.

Superior Insulation:

Hempcrete is 24 times better at insulating than concrete, which translates to energy efficiency and reduced utility bills for homeowners.

Job Creation:

The production and use of hempcrete create more job opportunities, contributing to economic growth in our communities.

Affordability:

When produced locally, hempcrete can be a cost-effective building material, aligning with our mission to provide affordable housing solutions.
Building green is crucial, especially in the face of environmental challenges. With 70% of Africa's buildings yet to be constructed by 2050, our commitment to sustainable building practices is a step toward mitigating the continent's climate vulnerabilities and addressing the backlog of over 50 million affordable homes.
For more information on our hempcrete home click here
Maraza Project's Environmental Impact

We are pleased to announce that the Maraza project has performed well on its initial EDGE (Excellence in Design for Greater Efficiencies) assessment. EDGE is a globally recognised standard for measuring a building's environmental impact. Scoring well on this assessment is essential as it allows us to unlock funds from institutions with a strong focus on environmental sustainability. We remain committed to minimising our environmental footprint in every project we asses for collaboration.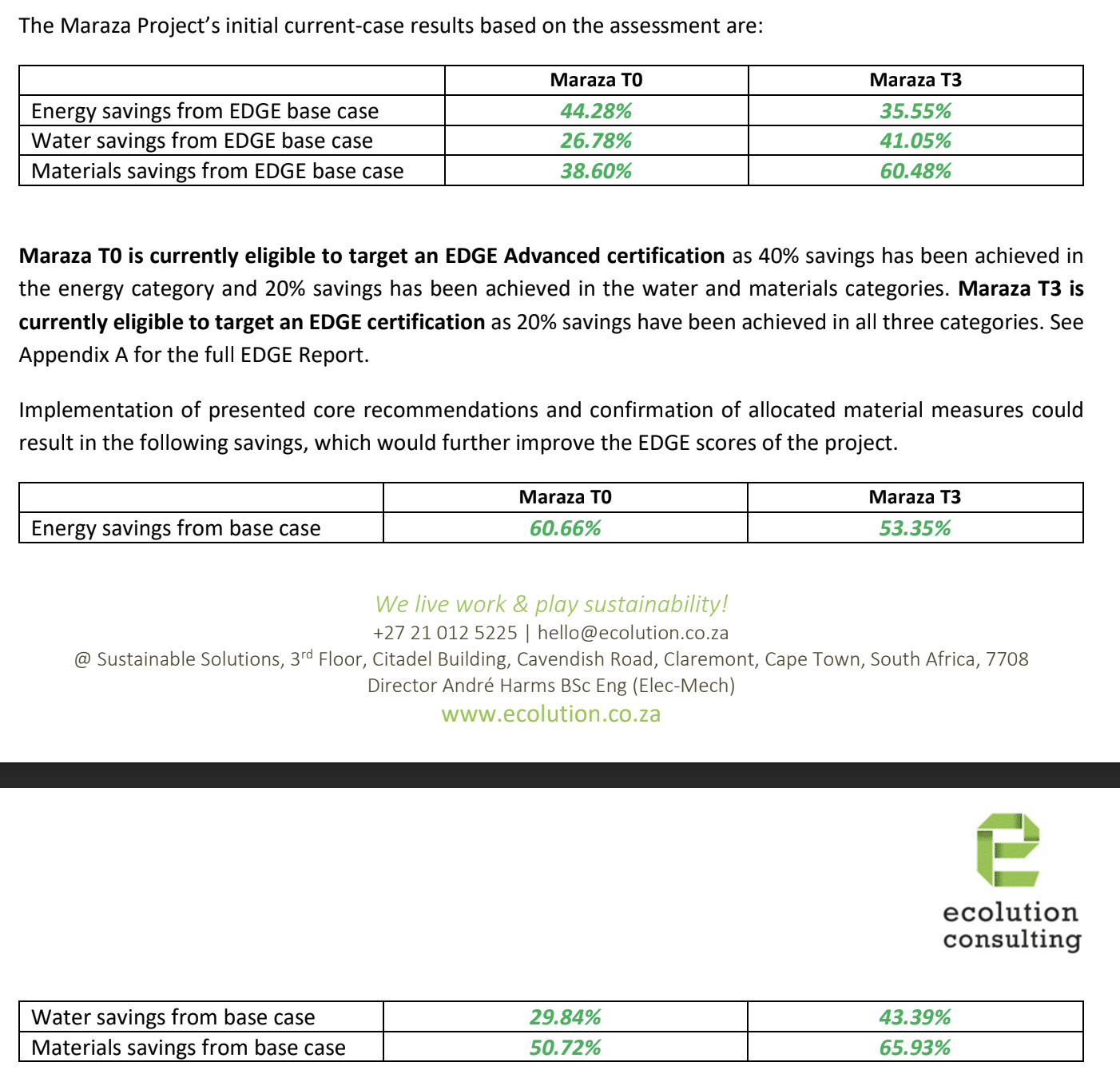 Mercy Corp Ventures Grant

Empowa is entering the review period for our Mercy Corp Ventures partnership. The effectiveness of our implementation over the past 12 months is being assessed by 60Decibles, an industry leader in this space. We are optimistic about receiving a positive report, and the credibility of 60Decibles will further strengthen our funding discussions. The review process is expected to take 6-8 weeks, and we eagerly await the results.
To read more about our partnership with Mercy Corp Ventures click here
Thank you for your continued support and belief in our mission to provide affordable and sustainable housing solutions. Together, we are making a meaningful impact in our communities and addressing the housing challenges facing Africa.
Stay tuned for more updates, and if you have any questions or would like to get involved, please feel free to reach out to us through Telegram, Discord or X (Twitter).