Find out how we've increased Mozambique's home loan market by 5% in 6 months!
Can Web3 really change the world? Empowa is using blockchain technology to increase financial inclusion by building climate smart lease to own homes in Mozambique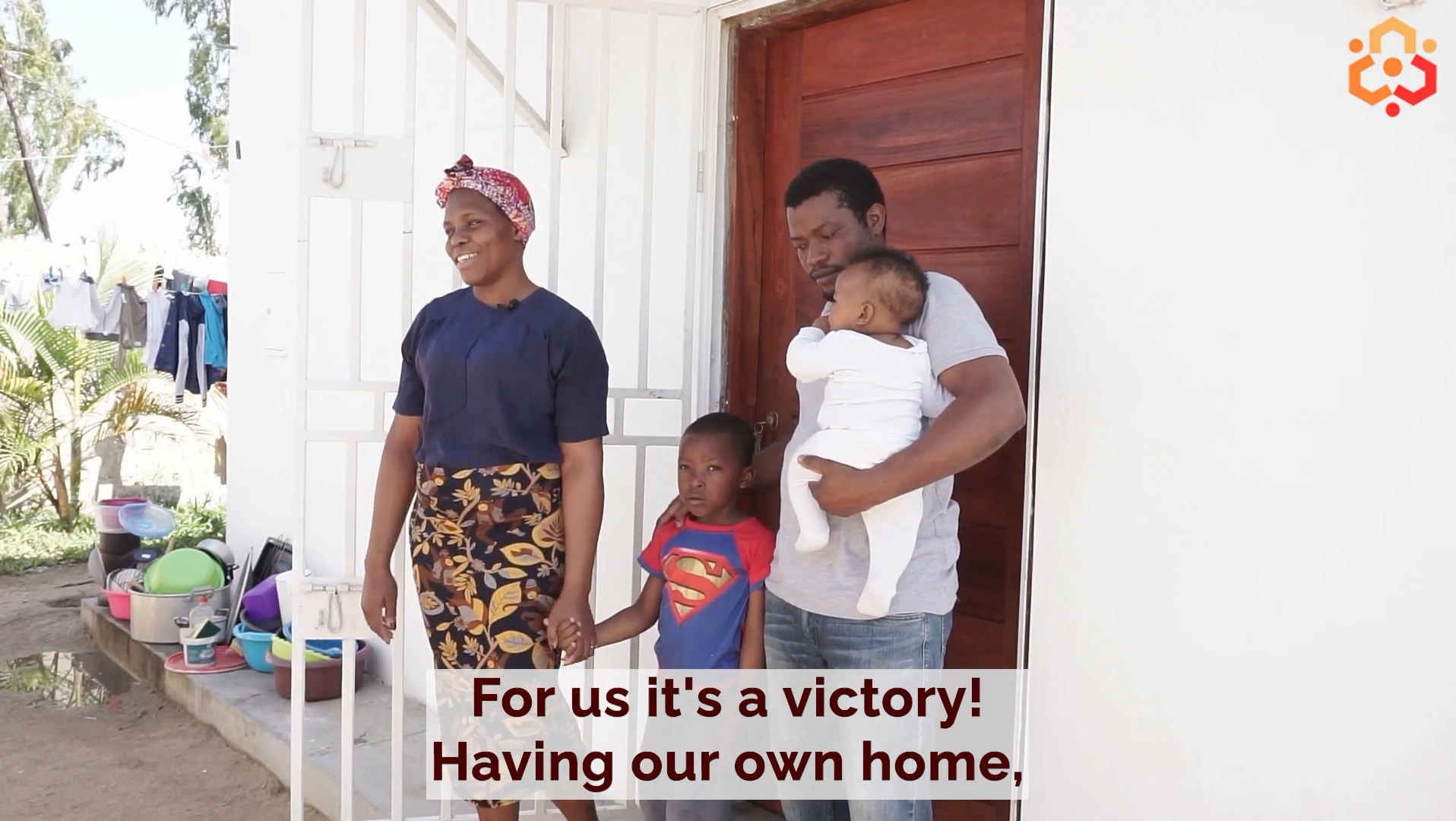 Financially Excluded
The World Bank describes Mozambique as a country endowed with ample arable land, water, energy, mineral resources and newly discovered natural gas offshore. The country has three, deep seaports; and a relatively large potential pool of labour. It is strategically located with four of the six countries it borders being landlocked, and hence dependent on Mozambique as a conduit to global markets.
Despite the above natural advantages, Mozambique remains one of the poorest and most climate impacted countries
in the world.
A major contributor to this poverty is the systemic failures of the financial sector, which Empowa is working to address through the launch of their lease-to-buy offering.
Blockchain technology allows impact investors to be rewarded while fundamentally changing the lives of others. Many of us have the privilege of a stable roof over our heads. This is not the reality for the vast majority of the world, particularly in Africa. Investing in this change presents an amazing opportunity to do well while doing good.
The Mozambique Housing Crisis
Mozambique's population is currently 31 million, but there are only 600 mortgages in the country. The cheapest available house in the formal market costs $55 000.
Home loan finance is almost impossible to secure, with interest rates ranging between 20 – 30%. This means that home ownership is only affordable for the top 1% of the population. To make things worse, Mozambique is also badly affected by climate change with cyclones being a nearly annual occurrence. A recent example of this is Cyclone Idai which was one of the worst tropical cyclones on record to affect Africa. The long-lived storm caused catastrophic damage, and a humanitarian crisis in Mozambique, Zimbabwe, and Malawi, leaving more than 1,300 people dead, even more missing and many losing their homes in the disaster.
Due to these challenges, almost 80% of homeowners have resorted to constructing their homes themselves, often with poor quality materials and improper building techniques for the tropical storms. Sadly this means many people's homes are destroyed almost annually during cyclone season.
 
Empowa's approach
Through utilising new technologies and thinking, Empowa enabled our local building partner to build climate smart, cyclone-resistant starter homes for $10 000. More than this we enable the life-changing, lease-to-own financing option, reducing the interest rate to under 10%. This provides access to the financially excluded and makes the houses affordable.
Through this approach and at this price point, market research indicates that Empowa could grow the market for such home loans to 4.5 million households. The impact of such an opportunity is almost impossible to quantify. 
In September of 2022 we completed our first development in Beira, which increased the home loan market in Mozambique by 5%. The Impact of this project can be seen in the video below. There are already projects planned for large developments in both Mozambique and Nigeria allowing Empowa to combat the challenges around financial inclusion across the continent