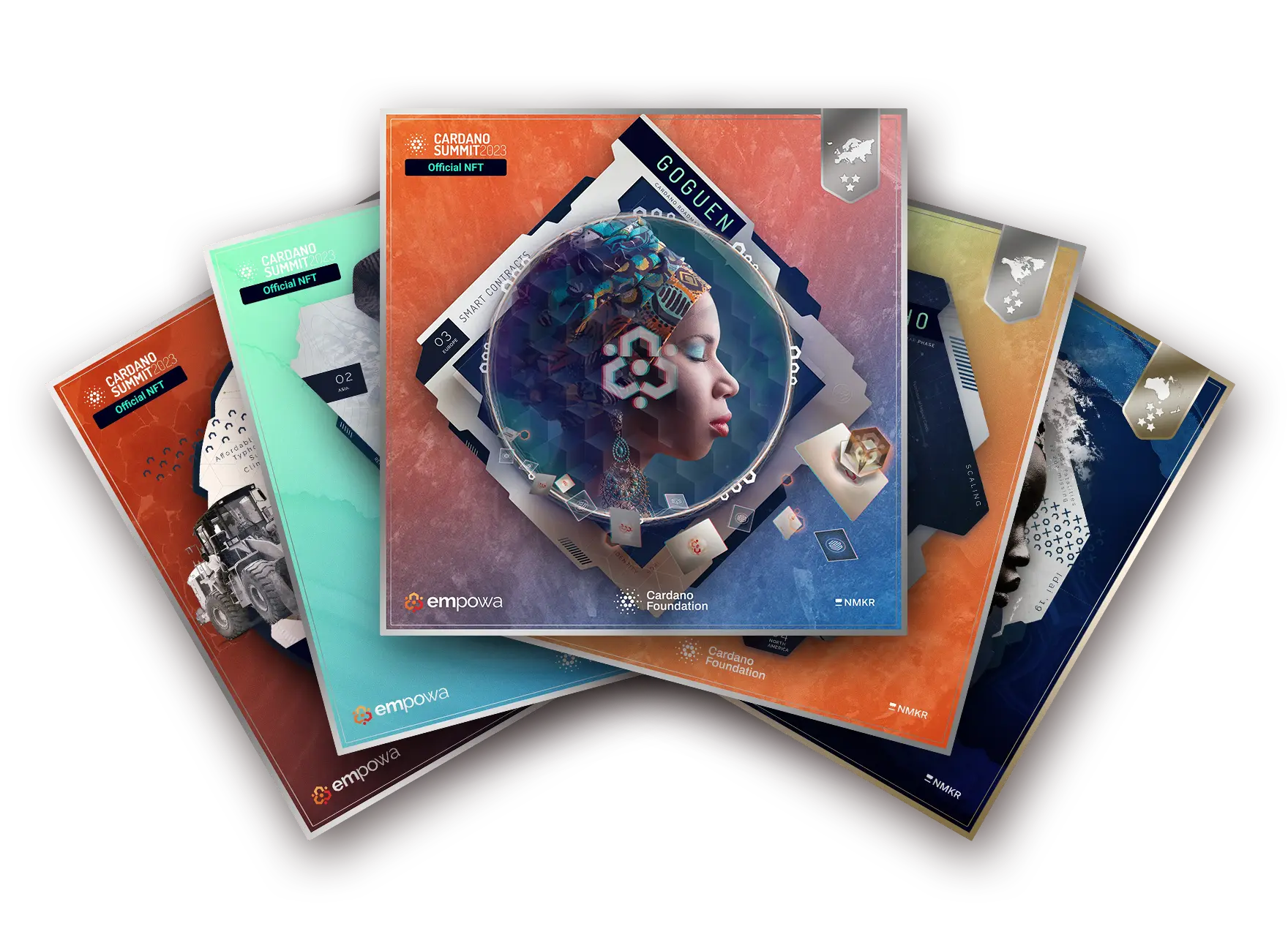 NFTs with Real World Impact
A limited edition NFT collection in collaboration with Empowa to celebrate the impact Cardano empowers in the real world. Enabling financial excluded families to own a home!
A bit about Empowa – we are an alternative blockchain based home-financing platform for emerging markets meeting the needs of consumers, affordable housing developers and investors. You can learn more about what we do here
Financing Homes with Cardano Summit NFTs
Purchasing Cardano Summit NFTs goes beyond digital ownership — funds raised will enable affordable, green and climate resilient homes in Africa.
You can track the funds raised via this Ada handle: $empowa.summit
Coming soon, an exclusive dashboard for NFT holders, offering direct insight into the real-world impact of your contribution.

Stay informed. Follow us on X for all the latest updates.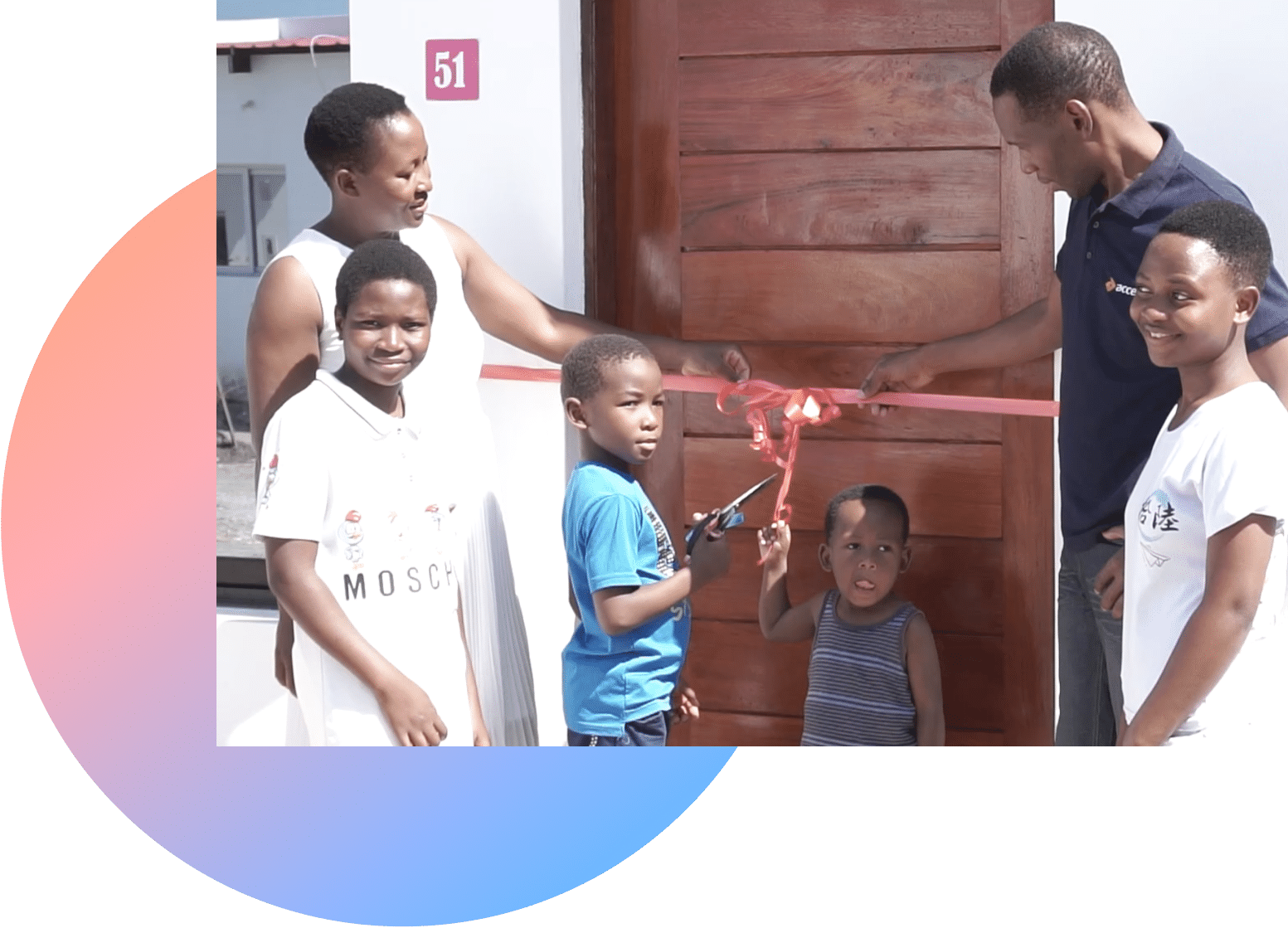 Our Journey #BuildingonCardano
This Cardano Summit NFT collection embodies not just Empowa's journey, but is intended to symbolise the collective spirit of innovation inherent in projects #BuildingonCardano.
As we strive to accelerate affordable housing solutions, we recognize our shared path with other people and projects in the Cardano ecosystem, each contributing unique chapters to the same overarching narrative of social transformation through technology.
Building Foundation | Byron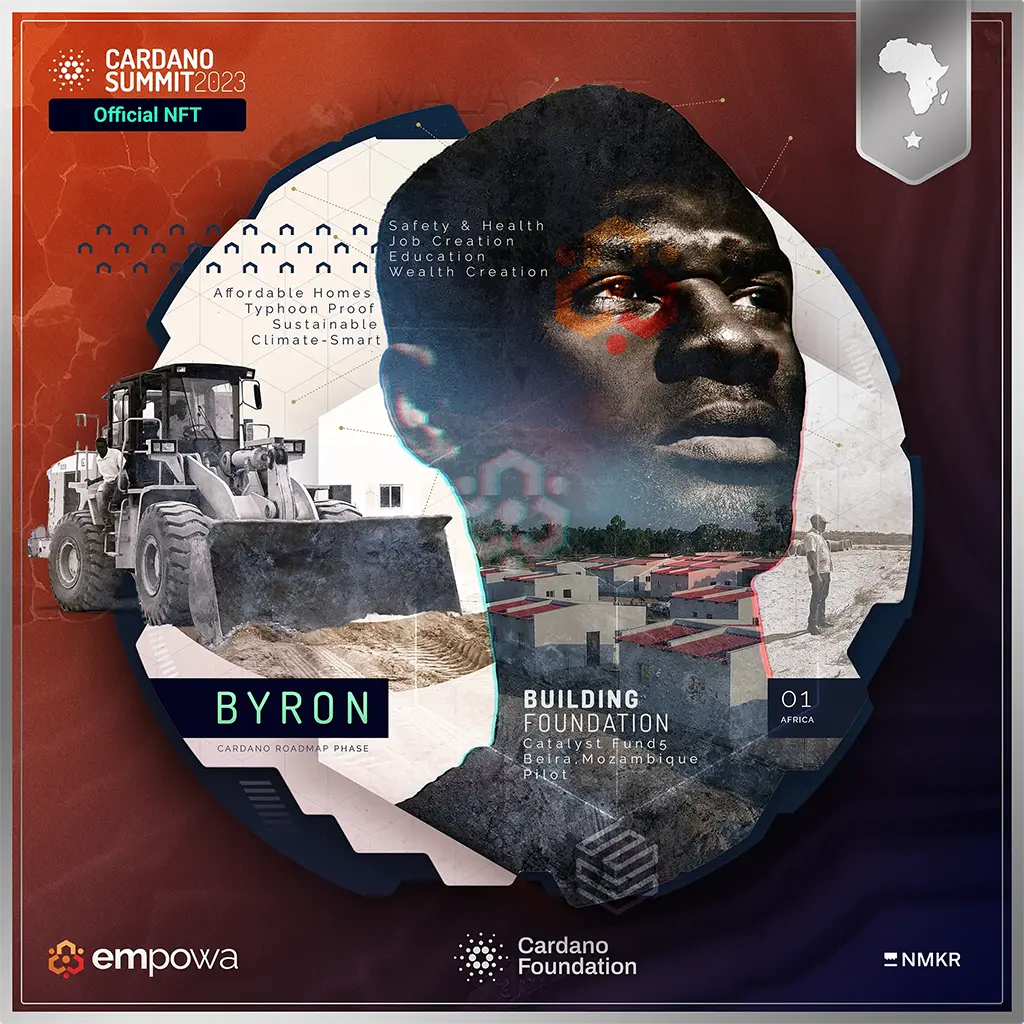 Laying a House's Foundation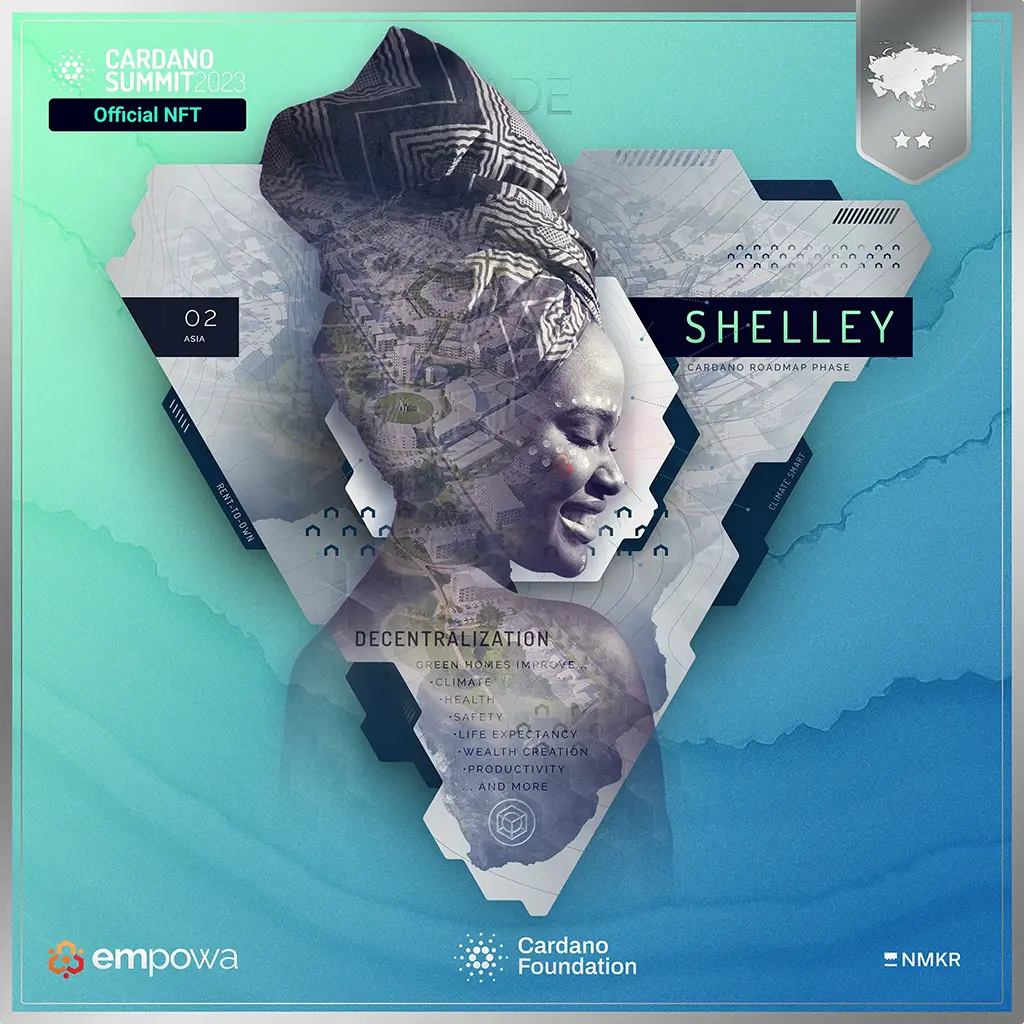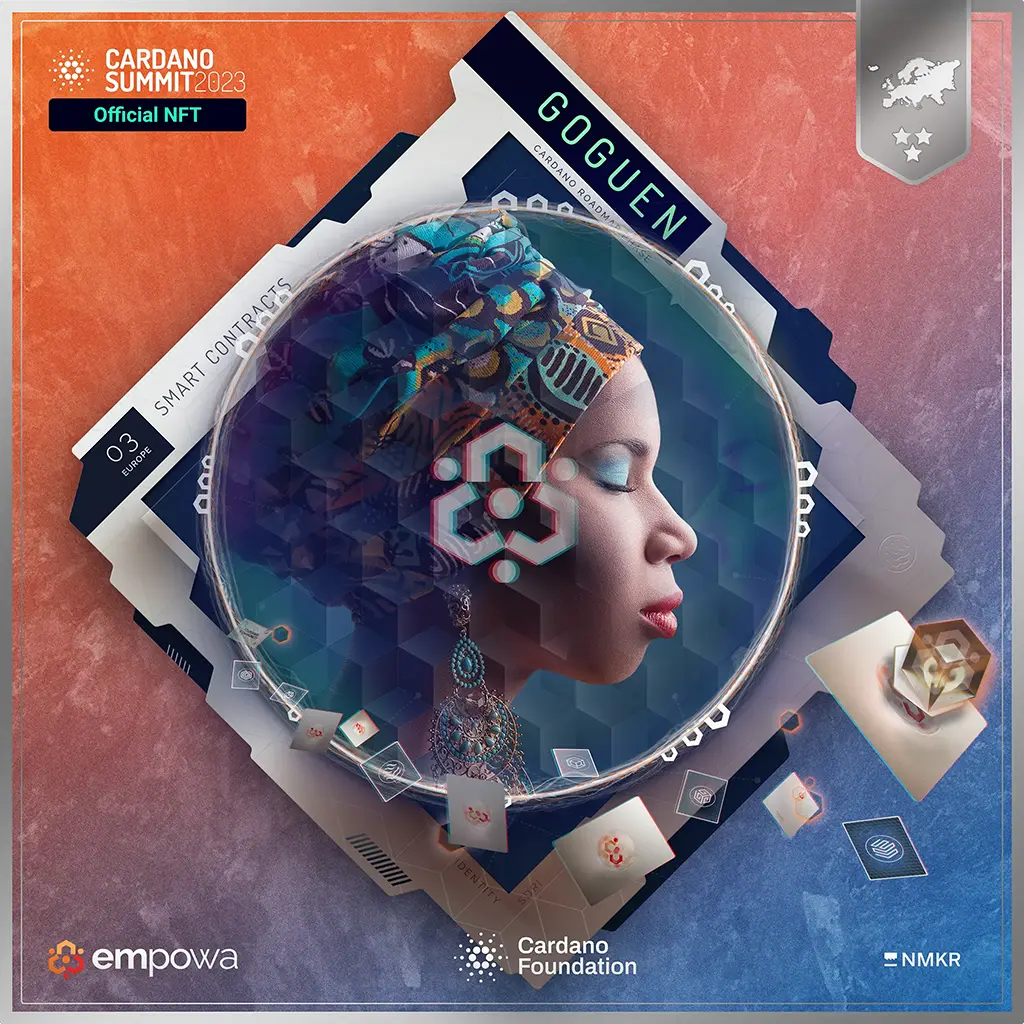 Housing Project Expansion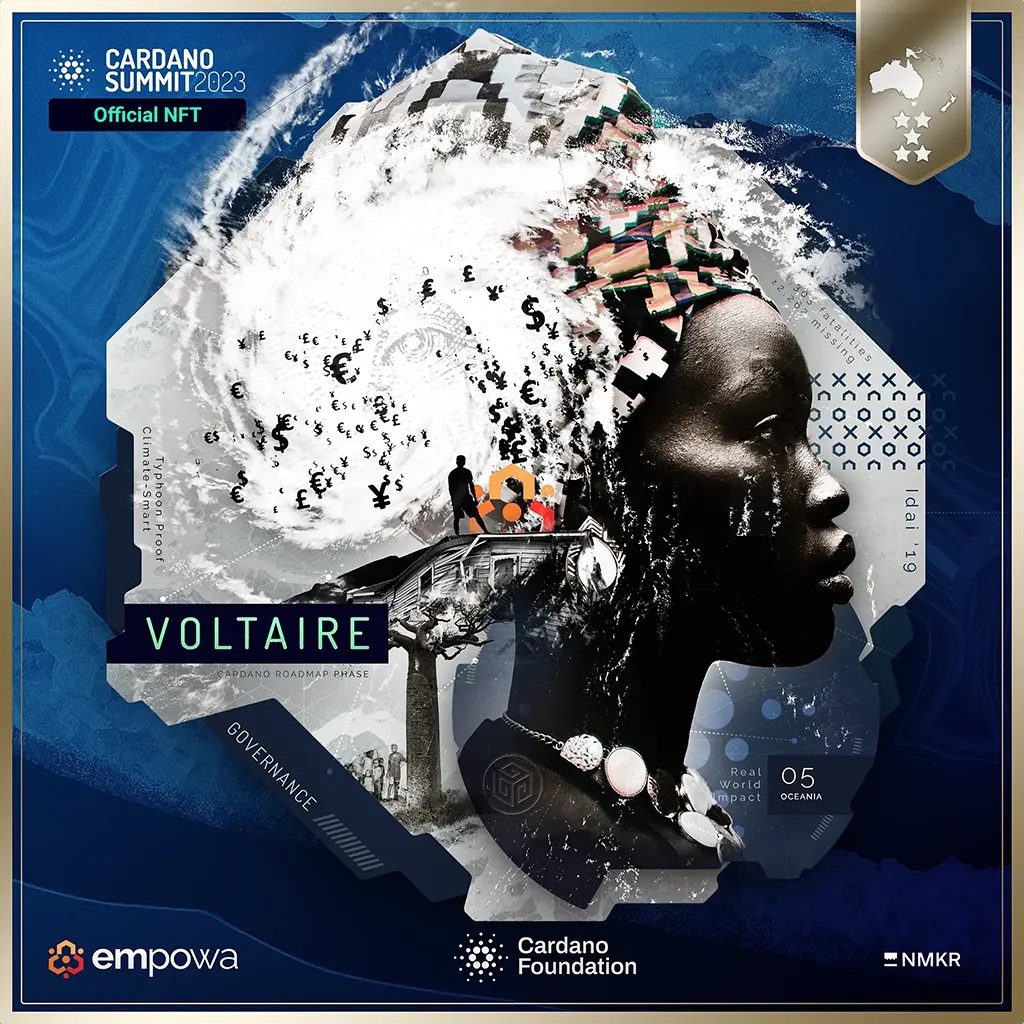 Collection Details
Max 5 packs per mint
1 pack consists of 5 random NFTs
5 Phases NFTs from 1 continent is considered a Set
30 NFTs is considered a Full Collection
31 NFTs is considered a Completed Collection
The World NFT will be airdropped to full-collection holders at a certain time using a snapshot.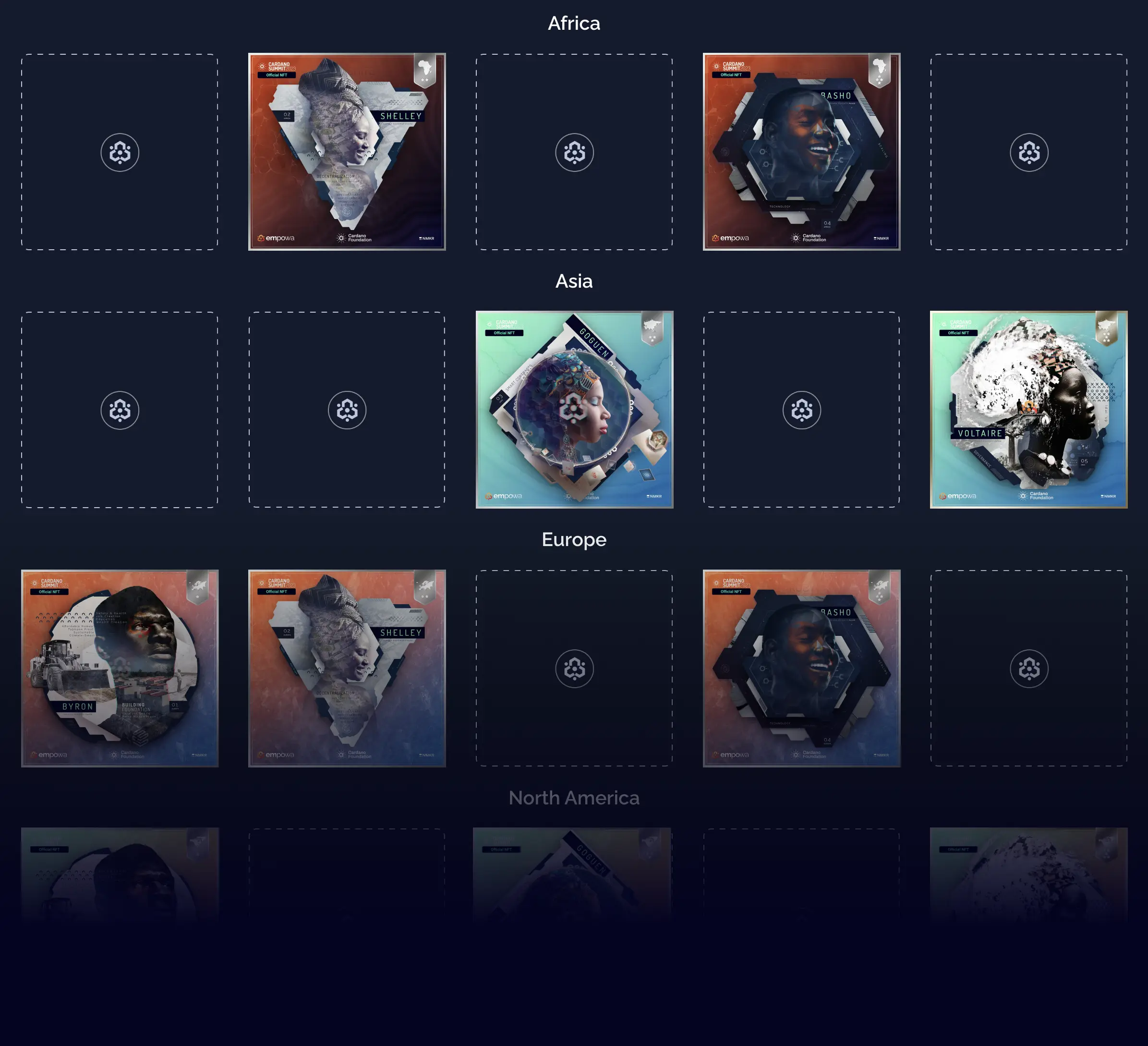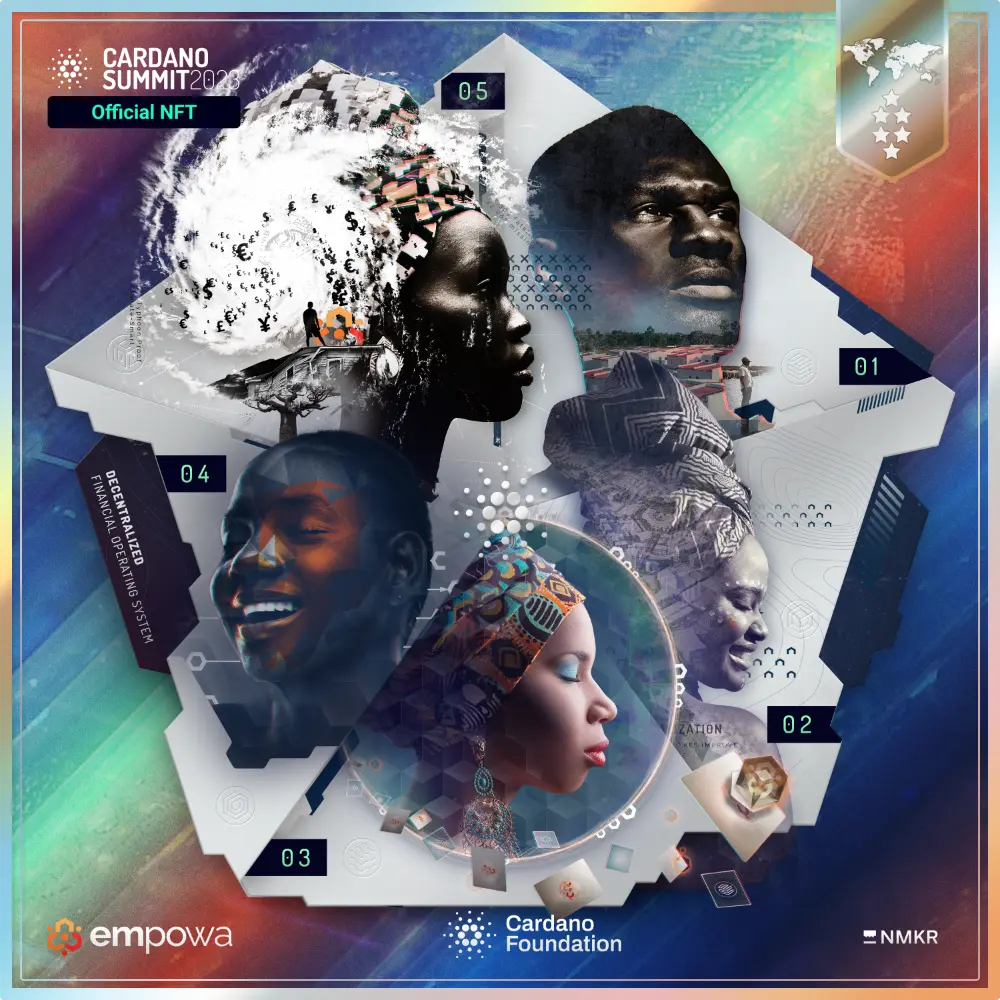 The "World" NFT
When all 30 unique NFTs are collected within 1 wallet, a Virtual World NFT will be airdropped. There is also a very small chance that this NFT will be randomly minted within a purchased set.
The Super Rare Virtual World NFT represents the 5 phases combined.
Holders of the Virtual World NFT also go in to the draw to win a ticket to next years Cardano Summit, valued up to $5000. More details below
Grand Prize 
Holders of the Virtual World NFT will be entered* into a draw for a series of prizes sponsored by Empowa and NMKR. The grand prize is a trip to the next year's Summit sponsored by the Cardano Foundation, up to the value of $5 000.
The Prizes on offer are as follows.
1st Prize – A sponsored trip to next year's summit to the value of $5 000,
50 000 NMKR Tokens, 1 X ADAmail Gold Access Passes, $100 Cardano Merch Voucher, 5 000 EMP and Empowa Merch Pack
2nd Prize – 30 000 NMKR Tokens, 1 X ADAmail Gold Access Passes, $100 Cardano Merch Voucher, 3 000 EMP and Empowa Merch Pack
3rd Prize – 20 000 NMKR Tokens, 1 X ADAmail Gold Access Passes, $100 Cardano Merch Voucher, 2 000 EMP and Empowa Merch Pack
*To enter the competition holders of the World NFT will need to visit the Empowa website connect their wallet to the Summit Explorer and then submit their email address so they may be contacted in the event of winning. Failure to do this will make you ineligible for winning the prize.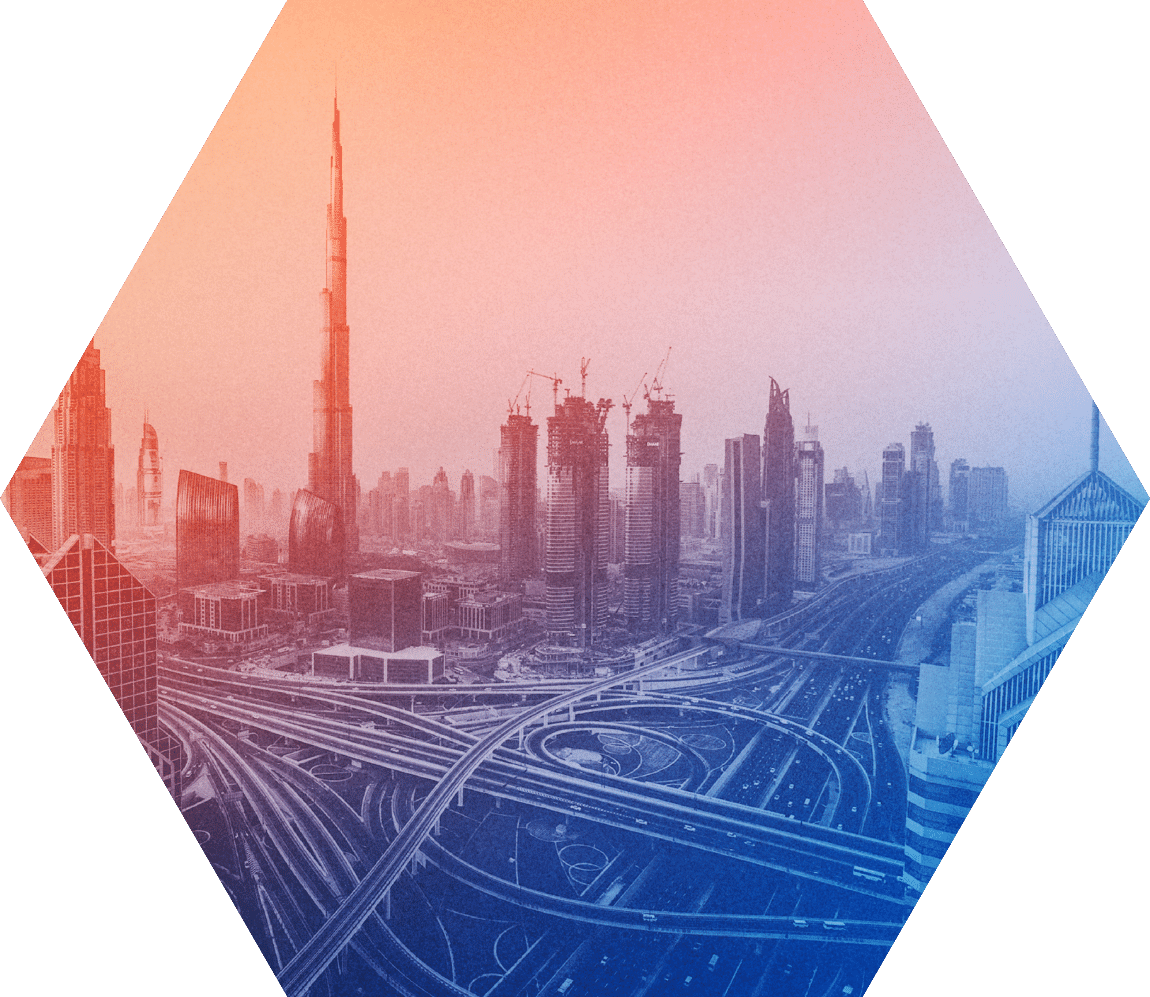 Do I get a return for holding this NFT?
Historically Empowa NFTs have offered a return for holders. However, due to the nature of the partnership and associated regulatory concerns, there is no return for holding this NFT.
Like our past NFTs this Summit NFT will still allow you to make an impact and provides you the opportunity to win the exclusive grand prize.
If there is no return what happens to the tenants lease payments?
Empowa believes in sustainable impact, therefore our business model sees homeowners pay back their homes using a rent-to-own structure. By creating a financially sustainable model we can have a greater impact and don't rely on continued donations.
For these NFTs the money generated from the repayment of the rent-to-own contract, alongside any royalties collected from the resale of the NFTs will be used to finance even more families.
This creates a flywheel effect from the money raised ensuring ultimately even more families are provided with access to affordable homes.
Empowa also pledges to match any funds raised through the sale of the Cardano Summit NFT.
What is the rarity chart for the NFTs?
| | |
| --- | --- |
| NFT Type | Rarity |
| Byron Phase | 30% |
| Shelley Phase | 24.6% |
| Goguen Phase | 19.8% |
| Basho Phase | 15% |
| Voltaire Phase | 10.2% |
| World NFT | 0.4% |
When does the sale close and how will the draw take place?
The sale of the NFTs will end on the 31st of December. The snapshot for determining which users have the complete collection will take place between 00:01 on Monday the 8th until 23:59 on Tuesday the 9th of January 2024 (all times are in GMT).
Please ensure you have your full collection in your Cardano wallet for those 48 hours.
Further details for entering the Grand Prize draw will be communicated via Empowa and the Cardano Foundation's official channels.
Are Empowa being paid for these NFTs?
No, in fact we are matching the funds raised.
There are some hard costs, such as on chain fees and costs for third party service providers to report back on the success of this project. These costs are being recouped from the sale of the NFTs. These costs have been presented to the Cardano Foundation, approved by them and listed in the agreement with Empowa
What are the competition T&Cs?
Empowa Summit World NFT Competition Terms and Conditions
These terms and conditions ("Terms") govern your participation in the Empowa Summit World NFT Competition (the "Competition"). By entering the Competition, you agree to comply with these Terms. Please read them carefully.
Eligibility:
To enter the Competition, you must be in possession of an Empowa Summit World NFT. Participants must be at least 18 years of age. Employees of Empowa or their immediate family members are not eligible to participate.
Entry Process:
To enter the Competition, you must visit the Empowa website and connect your wallet to verify your ownership of the Empowa Summit World NFT.

After verifying your NFT ownership, you must submit your valid email address on the website to complete your entry.

Failure to complete the verification and email submission process will result in disqualification from the Competition.
NFT Ownership:
You must hold your Empowa Summit World NFT until after the draw has taken place. In the event you are selected as a winner, you will be required to verify the continued ownership of the NFT when claiming your prize.
Grand Prize Cap:
The grand prize, which is a free trip to next year's Cardano Summit, is subject to a maximum value cap of $5,000. If the cost to attend the Cardano Summit exceeds this amount, any additional expenses will be the responsibility of the winner.
Multiple Entries:
Each Empowa Summit World NFT owned by a participant equals one entry into the Competition. Participants are welcome to enter multiple times provided they own multiple Empowa Summit World NFTs.
Winner Contact and Response Time:
Once a winner is selected, they will be contacted by email. The winner will have a two-week period from the date of contact to respond and claim their prize.

If the selected winner does not respond within the stipulated two-week period, a new winner will be drawn. This applies to all three prizes offered in the Competition.
Privacy:
By participating in the Competition, you agree that the information you provide, including your email address, may be used in accordance with the Empowa privacy policy.
Disqualification:
Empowa reserves the right to disqualify any participant who does not comply with these Terms or who engages in any fraudulent or unethical behavior during the competition.
Changes and Termination:
Empowa reserves the right to change, modify, or terminate the Competition or these Terms at any time without prior notice.
Governing Law:
These Terms and the Competition are governed by the laws of The Netherlands and are subject to the exclusive jurisdiction of the courts in The Netherlands.
By entering the Empowa Summit World NFT Competition, you acknowledge that you have read, understood, and agree to abide by these Terms and Conditions.